LifeLong Learners at the RAB
The RAB team will gather for a day of learning about their many talents and abilities as Margaret facilitates the Clifton StrengthsQuest Profile. Reflecting upon the possible 35 talent themes, they will recognize and focus on their top 5. This will enhance awareness as to how and when their talents truly stand out. Respecting the differences in others as well as embracing our own skills and talents allows teams to be more effective and the work environment more productive.
This workshop is closed to the public but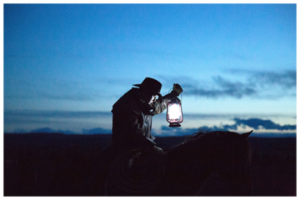 if you have a team interested in learning
more about their strengths and talents,
contact Margaret about the
posibilities for your team.

Unbridled Flutist: Releasing the Reins
Rocking Heart Ranch, Waring TX
Join Lisa Santa and Jonathan Keeble in the beautiful Texas Hill Country for a no-reins-retreat for flutists. Masterclasses, embodied learning events, and a powerful introduction to the wisdom of horses will bring music off of the page, into your whole being, and out into the world.  Are you ready to elevate awareness, fortify leadership skills, and connect more deeply with your communities? Unbridled Flutist will provide a rich and unparalleled summer flute retreat experience.
Margaret's background in education, counseling and psychology has served as a catalyst for her success. Margaret is a leader and strategist with a track record of successful launch, growth, and operational excellence in both publicly-traded and privately owned companies. Margaret lives and loves her Texas hill country life, combining her love for horses with her desire to coach others who want to live an empowered, UnBridled life.  She lives her "purpose" to inspire, encourage and achieve positive transformation in herself and others, which includes horses!
For more information about the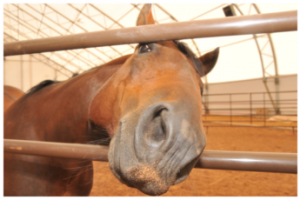 retreat please visit
https://www.unbridledflutist.com/

Join Bill & Margaret Couch for a retreat focused on contemplation, reflection and, ​our passion of living life to its fullest and UnBridled. And, of course, it wouldn't be an UnBridled Life retreat without time with horses!
We will be conducting the retreat at Cindy and Rusty Eberle's B&B. They are offering an amazing discount to our retreat guests. You can take a look at this fabulous place on their VRBO listing. However, if you are wanting to attend AND stay at this B&B, please call Cindy Eberle directly as she is handling this event personally. If you don't get in to Cindy's, there are over 800 B&B in Fredericksburg, so I hear! Cindy can direct you to others if her B&B is full. Please contact us and we can get you Cindy's phone number.
The retreat starts at 1:00 PM on November 1 and ends at 6:00 PM on November 2.
The cost is $375.00 per person and includes breakfast and lunch on November 2.
*That does NOT include accommodations. Dinner on November 1 is on your own in Fredericksburg…with lots of fabulous restaurants to choose from…we will provide you with a list of our favorites.
10 is the maximum guests…and we hope you will be one! Email us at info@unbridled.life to reserve your place.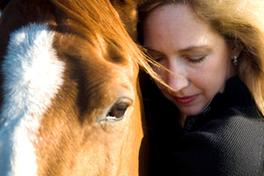 Registration deadline is September 15
(my birthday!!) so check your calendars,
give yourself a gift & a getaway, bring a friend –
at the very least you'll have great
​stories for Thanksgiving.
Women Who Listen to Horses
"Women Who Listen to Horses" shares the transformational
encounters of the women who have attended our events , and invites
all women to find a way to slow down and reconnect with the majesty
of life, live your dreams, and remember who and whose you are.
Please contact us if you are interested in purchasing a copy of the book.
The $25.00 price is a donation to our non-profit WINGS.
www.wingsforu.com