Providing a sanctuary for horse & human, a place to stretch your wings and learn to fly.
Wings is a non-profit 501(c)(3) organization offering women extraordinary opportunities
through equine assisted encounters to grow
Spiritually
Emotionally
Physically
in a natural, safe environment.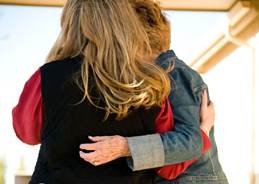 We believe in an individual's ability to find answers, direction and identify
their unique purpose for life, when provided with
Guidance
Encouragement
&
A Serene Environment.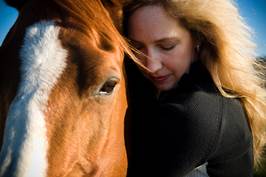 During times of transition and challenge, WINGS offers hope and healing through
Education,
Motivation &
Inspiration
to rekindle the flame within and rediscover our unique purpose.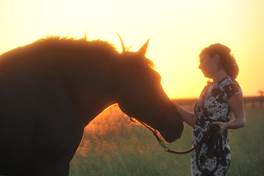 Women are welcomed to a serene countryside to enjoy time in nature and to
rock back 'n breathe from the frantic pace of life. They will feel the tension
and stress begin to dissolve as they walk the grounds and meet the horses
and other farm friends. The small group experience allows for sharing,
but also quiet reflection. The experience is intertwined with partnering
with a horse and having a trusted human guide sharing ideas,
notions and life enhancing concepts that inspire clarity,
focus and greater self-awareness.
Knowing & Articulating Our Values
Clarifying Our Life Purpose
Embracing Our Significance
Horses have an uncanny ability to illuminate who we are and where we need to go.
Their intuitive spirit guides us to our more authentic self. Reflective, always vigilant,
horses simply are who they are and invite us to do the same. Horses provide
instant feedback in a non-judgemental way that encourages
us towards being our best selves.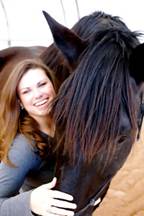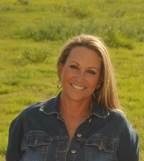 Margaret Z. Couch
Founder, Lead Facilitator & Guide to the Horse/Human Connection
Margaret specializes in people especially if they will hang out with her & her horses! Her background in education, psychology and counseling have served as her platform for success. She is a motivated entrepreneur. As a management consultant, she has provided leadership, operational and organizational development for small and large companies.
Margaret and her husband, Bill, live in the hill country of Texas, combining her love for horses with her desire to coach others through personally empowering equine experiences. She lives her purpose to "inspire, encourage and achieve positive transformation in herself and others..which includes her horses". She is committed to providing opportunities for others to find their purpose and live life wholeheartedly.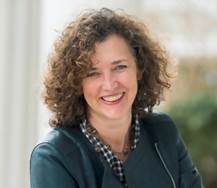 Dr. Barbara Bell
Business and Education Consultant/Executive/Speaker. Director, Center for STEM Education for Girls, Harpeth Hall School, Nashville TN.
Barb is an inspiring leader who seeks to empower women and teens to succeed in their personal and professional lives. She has her B.S. in Systems Engineering, US Naval Academy; M.S. in Astronautical Engineering, Naval Postgraduate School; M.A. Theology, Marylhurst University; Ed.D., Vanderbilt University. As one of the first female graduates of the United States Naval Academy, Barbara forged a path for women in the Navy as an aviator and, ultimately, Navy Captain. She is a graduate of navy Test Pilot School and has flown over 35 different types of aircraft, including the F-14, F-15, F-16 and F/A-18. For more information see: www.barbarabellspeaking.com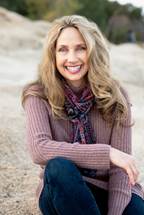 Donna Courville
Attorney Boutin Jones Inc, Sacramento, CA Specializing in Estate Planning 
Donna is currently the Past Chair of the Sacramento Region Community Foundation. She also teaches as an adjunct professor at the Texas Tech University School of Law in Lubbock, Texas.
Donna attended a Soul Purpose Equine Facilitated retreat at Trinity Ranch with Margaret, and her experience is included in the book Women Who Listen to Horses. She is from Claude, Texas and is a Texan at heart. She lives in California and is the proud mom of her daughter Samantha, a recent UCLA graduate and her feisty, fun-loving son, Alex, a recent high school graduate.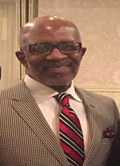 Rev. Wendell Davis
Senior Pastor Lyons Chapel Baptist Church, Lubbock TX
Pastor Davis was born in Lubbock and continues to serve the community through his pastorate of Lyons Chapel as well as his community in a myriad of ways through support, counseling and guidance.
He has his Bachelor's degree in Human Development and Family Studies and his Masters in Counselor Education from Texas Tech University. He has served as spiritual advisor at The Ranch at Dove Tree Recovery Center in Lubbock, Texas.
Pastor Davis has been married to his wife, Shirley ~ his best friend and partner for over 40 years ~ and they have 3 sons and ten grandchildren!!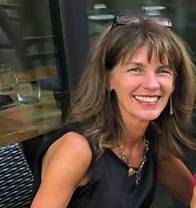 Dr. Beverly Finch
Title I/AVID Coordinator, Lubbock I.S.D., Lubbock, TX
Dr. Finch has her PhD in Curriculum and Instruction from Texas Tech University Lubbock, Texas. Her BBA in marketing was from UT Austin. Her research focus and passion is in the area of equity, participatory funding for k-12 in public schools, and teachers' habits of practice. She has also served as an adjunct professor at TTU and Wayland Baptist University; provided consulting for Lubbock cooper I.S.D.; and works as a National Staff Developer for AVID.
Beverly maintains a focus on the health and well being of adolescent development and opportunities for enrichment, as well as breaking through barriers for teens in all demographics.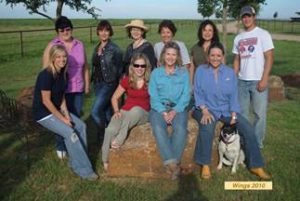 Donations to 

provides scholarships to those who cannot afford to attend one of our events. In particular, the number of events, as well as number of guests, depends on the generosity of past guests and compassionate people who desire to make a difference in the lives of others.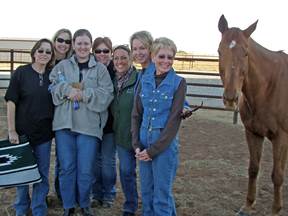 Some prefer to give to a specific group or individual. Donated funds can be designated as such. Otherwise donations provide support to the program, operations and facilitators as needed.
To make a donation please contact us regarding the designation of funds as well as to receive a tax deductible receipt.
YOU can make a difference in someone's life today.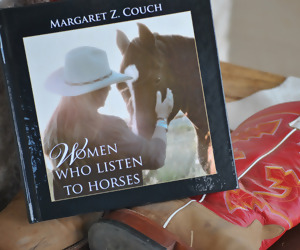 $25.00
Women Who Listen to Horses
All proceeds go to the Wings Foundation
Please contact us to order a copy.
Women Who Listen to Horses shares the transformational encounters of the women who have attended an Equine Facilitated Encounter at Trinity Ranch led by Margaret and her team of horses. This inspired book invites all women to find a way to slow down and reconnect with the majesty of life, learn how to live your dreams, and remember who and whose you are.
This book is a beautiful rendition of women and horses, a bond that is difficult to describe in words really, without the sweet scent of hay-breath or a nose nuzzling your hand. – Laurie Beth Jones, Author of Jesus, CEO
Margaret and her horses teach us that it is never too late to rewrite our stories into tales of healing, joy and abundant happiness. – Erin Shaw Street, Journalist
Like the power of nature, Margaret passionately weaves together the reclaiming of inner strength through the way of the horse. – Sara B. Willerson, Horses, Heart & Soul, LLC
Wings for YOU, Margaret Z. Couch Facilitator & Guide, Hill Country, Texas USA
Email: Mzcouchtrinityranch@yahoo.com