Margaret Z. Couch, Boss Mare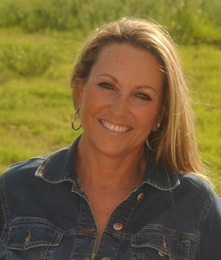 It does not matter the industry or business focus, Margaret specializes in people. Her background in education, counseling and psychology has served as a catalyst for her success. Margaret is a motivated leader with a track record of successful launch, growth, and operations in both publicly-traded and privately owned companies.
For 30 years, Margaret has supported and guided clients towards accomplishing their goals and dreams.  From consultant and coach to executive, Margaret has worked in the corporate world, as Chief Marketing & Integration Officer and experienced the excitement from the platform of the NYC stock exchange as the company went public.
Margaret lives and loves her Texas hill country life, combining her love for horses with her desire to guide others through empowering retreats as well as individualized coaching for those who want to live an empowered, unBridled life.  She lives her "purpose" to inspire, encourage and achieve positive transformation in herself and others, which includes horses!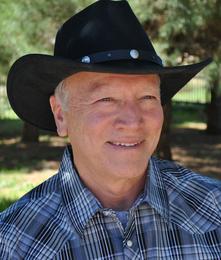 Bill grew up in Dallas, Texas, but it didn't take this city boy long to fall in love with country life and horses. After marrying Margaret, the two raised and sent off their 5 kids in to the world, and returned to Margaret's passion for horses and the blessings experienced from country living.
Bill left Texas in 1971 and ventured to seminary in the blue grass of Kentucky leading him to his life as an ordained United Methodist pastor for over 40+ years (but who's counting, right?). He founded and served as senior pastor at LakeRidge UMC in Lubbock, Texas, retiring in the spring of 2016. While serving at LakeRidge UMC for over 37 years, Bill experienced the privilege of pastoring "every size church" from zero to over 4,000 members—all at one place!!
Since his retirement from the pulpit, Bill is enjoying the opportunity to share his vast experience through consulting with pastors and churches. He is also passionate about sharing the impact the horses and nature can have on others through the UnBridled Life retreats and workshops. Combining the insights taught that inspire personal enrichment with the wisdom elicited from the horses, Bill believes it gives hope and encouragement to others to live a truly purpose-filled life.
Facilitator and Administrator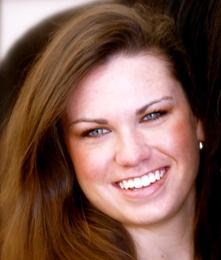 Chelsea is a teacher through and through. That role has been expressed as a professor of Anatomy and Physiology, a Junior Olympic Archery coach and a horsewoman.
Throughout her life, Chelsea has been captivated by the powerful lessons animals can teach.  She grew up riding and training horses as well as volunteering at a riding therapy program for children.  Her parents always joked that they knew their little girl's incessant "I want a pony" was something special.  Despite their lack of horse knowledge, they had to indulge her because she couldn't live without them.  They were right!  She also knows the powerfully healing spirit of dogs and volunteers with her pediatric therapy dogs to help children recover from trauma and injury.
She currently lives in Salado, Tx with her husband, son and daughter, and of course, a menagerie of animals to keep them company.  Working with Margaret on a number of different programs over the years is an expression of her purpose, to explore and nurture simplicity.  She thoroughly enjoys helping guests learn to do the same in a beautiful country setting with her favorite teachers, the horses.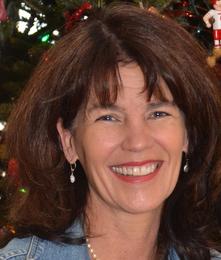 "Create an equal playing field ~ Make a difference for all" is Beverly's passion and life motto. Self-proclaimed CEO…Chief Engineer of Opportunity, Beverly carries the banner for the "at-promise" communities of learners through her role as advocate for equity in public schools.
Dr. Finch's focus on leadership has been enriched by her work in Curriculum & Instruction and College/Career Readiness.
Beverly grew up with horses and appreciates what they inspire as well as their unbiased perspective on humans. She loves her role with UnBridled Leadership as the Tack Talk Facilitator, sharing this transformational experience for all emerging leaders, regardless of age, income, or gender…knowing it offers a life-changing opportunity.
Kelli Brown, Co-owner with husband Donnell of R.A. Brown Ranch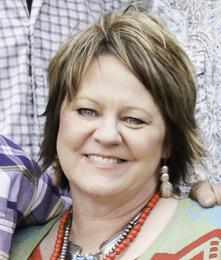 Kelli is a West Texas rancher and aspiring Western Life photographer from Throckmorton, Texas. Her affection for all things WESTERN was spun from her childhood farm roots in Nebraska.
Prior to being an OSU grad, she served as National FFA President impacting over ½ million adolescents. Married to Donnell Brown, they have been living their dream of raising cattle, kids and Quarter Horses on the historic R.A. Brown Ranch in North Central Texas for over 20 years. Kelli and Donnell are leaders in the livestock industry and serve on industry boards and committees including Kelli's decade of service to the Red Angus Association as President.
Kelli is passionate about UnBridled Leadership because of the unique opportunity to combine two of her loves; Horses and Leadership, under the umbrella of time proven spiritual principles.
Val Williams, Owner of Tierra del Corazon Ranch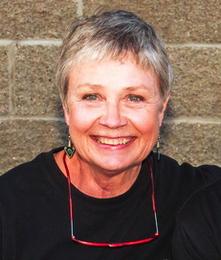 Valerie "Val" Williams is a native born and bred Texan.  She has lived in San Antonio, Galveston, Temple and Lubbock. She loved the West Texas "friendly" and since 1985 has and will always call Lubbock home.
Raised "a city gal", she was introduced to ranch living by her husband who came from a farming/ranching family in Arizona.  Never having ridden a horse, it would seem quite a leap to become a skilled horsewoman riding cutting horses, but her love for these gentle giants inspired her to do just that.
While her husband practiced medicine full time, with horse breeding on the side, Val grew to be an all round ranch woman. After her husband passed away, she and her son have continued to operate their 320 acre ranch north of Lubbock, where along with her herd of well trained and well loved horses, run a special events venue at their Tierra del Corazon ranch.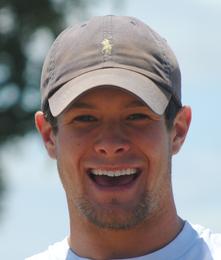 Landon is the all around handy man and go to guy on the ranch.  He takes care of animals and the facilities on a daily basis, bringing an element of humor to everything he does.
Having grown up in a small agriculture community, he has spent his life around cows and horses.  He currently lives in Lubbock with his new bride while looking ahead to a graduate program in the medical